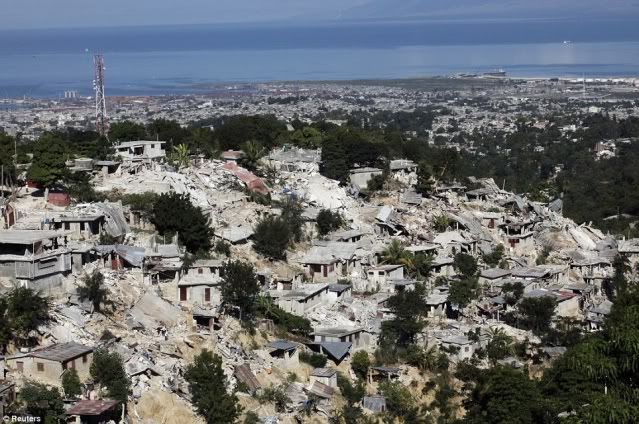 I continue to be inspired by folks who take the words of Jesus seriously. That is never more true when you answer the call to be actively involved in the dirty and sweaty aspects of ministry.
I guess we expect pastors to be involved in that sort of thing. And they are. Fellow blogger, Trey Morgan, is actively involved in feeding the
Dump People
in a city in Honduras. He is preparing his second trip this May.
My brother is constantly involved in rebuilding activities following hurricanes, floods and whatever else God calls him to do. His church in Michigan adopted a church in New Orleans and rebuilt it following Hurricane Katrina. A year later, he was at it again. This time in
Iowa
following the flooding there.
Today, I received an email from my uncle who is returning yet again to Haiti. He has been there many times and has been active in ministry there for years. This time it is a little different. Ministry in countries like Haiti is sometimes difficult under the best of circumstances. But, trying to minister following the devastation of the recent earthquake seems extraordinary. But this time when he goes, he is planning to
blog
about his adventures in ministry.
I know we all are busy. Maybe we are too busy to go and minister alongside of folks like these guys.
But, are you too busy to read about what God is doing in the midst of chaos and devastation?
Are you too busy to pray for them as they go and do what God is calling them to do?
Just wondering . . .
Go check out my uncle Bob's blog. http://rcshaitihiatus.blogspot.com/
Drop him an encouraging note or comment. It'll do both of you a world of good!