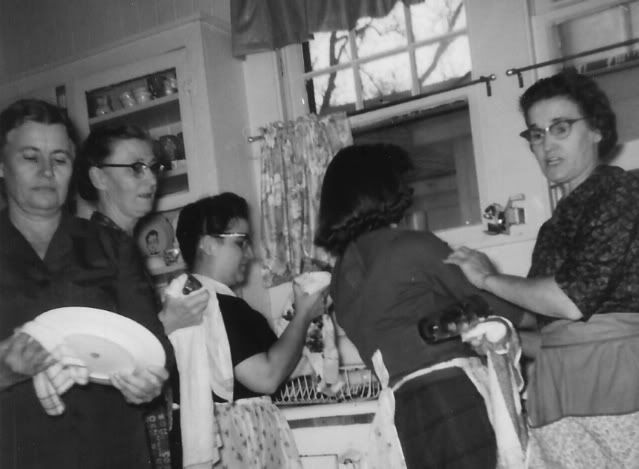 Earlier in the week I began a series that is somewhat personal in nature. It was inspired by a post by a fellow blogger who pastors up north in Childress, TX. If you are looking for a great
blog
to follow, I wholeheartedly recommend his to you. But enough of this shameless promotion . . .
Here is what I came up with and began exploring in my earlier post.
I am what I am because:
Somebody Played
Somebody Stayed
Somebody Paid, and
Somebody Prayed
I discussed the first point and I am deeply grateful for the impact that my 4th grade boys Sunday School teacher had on my life.
So today, let's consider the second -- Somebody stayed
This one is a little more difficult. It evokes thoughts in my head of a famous Friedrich Nietzsche quote that became the title of a book by Eugene Peterson. The quote is:
The essential thing in 'heaven and earth' is that there should be a long obedience in the same direction; there results, and has always resulted in the long run, something which has made life worth living.
Now, lest we get all worked up praising this insightful quote, let's hastily remember that this is the same Nietzsche that proclaimed that "God is dead! God remains dead! And we have killed Him!" However, Nietzsche has stumbled upon a theme that is true regardless of where one is on the spiritual spectrum. And that is that there is something powerful about a sustained obedience or commitment. Some would call it "Staying Power". Hence, my alliteration, "Somebody Stayed".
The list of those who have "Stayed" in my life is long. My generation was ripped apart by the sexual revolution of the 1960s. In the midst of all of that commotion and noise, my parents remained faithful to one another and remain so to this day. They
stayed
together. They have been together now for more than 50 years! And they ingrained that idea of what commitment was like into my brother and me. He and his wife have been married for more than 30 years. This June, my bride and I will have been married for 28 years.
There are other examples of staying. My Mother stayed home with us boys and
worked
while Dad went off every day to his job. At a time when many disdained the role of "housewife", Mom embraced it and made it a Divine call in her life. She stayed home rather than ship us off to day care and pursue a career of her own. But let me be clear about this, what ever she would have chosen she would have been great at because Mom is one of the smartest people I have ever known. But, she
stayed
home with us.
So, what does all of this mean? I don't know for sure. I don't know what I would be like if my childhood had been different. But, I know this. I know that I benefited greatly from that model of what a mother was like. And 20 years later, I found myself married to a woman with that same mindset that was willing to sacrifice an external career for an internal one. And the following generation has benefited just like I did.
Thanks, Mom.